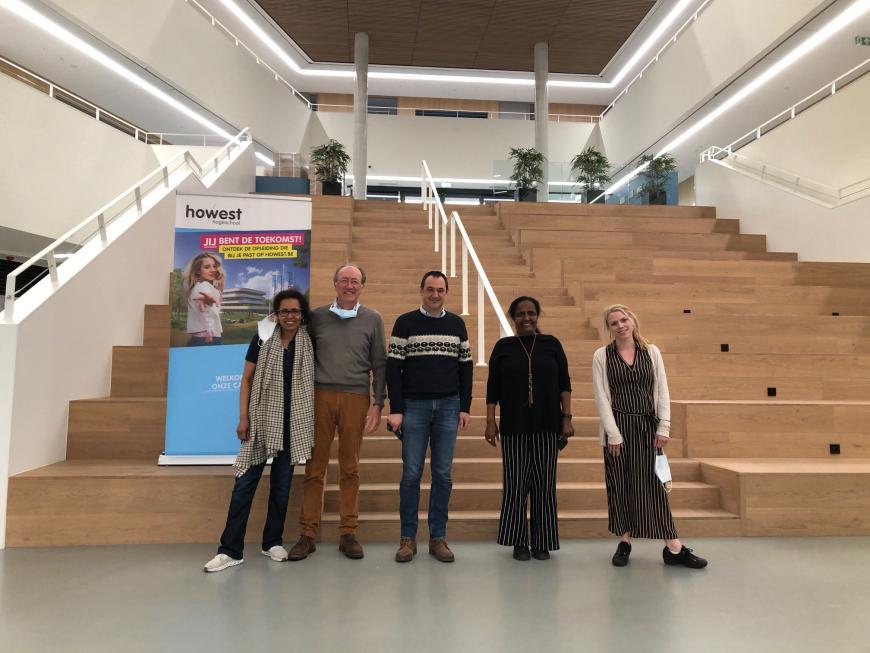 Rape victims in Ethiopia receive safe rooms for examination and treatment
Due to the recent war situation in the State of Tigray, Ethiopia, victims of 'gender-based violence' need urgent help. Howest Foundation provides for safe spaces and awareness-raising on birth control measures.
As a result of the recent war situation in the State of Tigray, Ethiopia, the objectives of the Howest Foundation project on family planning have been adjusted. During a visit of the Vice Rector of the University of Mekelle, Mrs. Fetien Abay, it became clear that the priorities are shifted to supporting victims of gender-based violence. Due to rapes by Eritrean soldiers, many girls and women in the region are in urgent need of help. In collaboration with the Mekelle university, many actions are being prepared with the support of the Howest Foundation.
Efforts will be made to develop safe and women-friendly spaces, 'safe houses', with medical equipment to examine victims of rape and treat them against sexually transmitted diseases (STDs). At the same time, efforts are being made to train women who can direct victims to the 'safe-houses', health centres and abortion centres. They will be able to give the victims the necessary counselling and guidance in the medical, psychological and legal fields.
In addition, a comunity-based programme will be developed to promote the use of contraception and the emergency contraceptive pil. The necessary people will also be trained to distribute contraceptives from within local villages and inform women on this subject.
In this way, we hope to be able to help many victims of gender-based violence and to prevent unwanted pregnancies.
This project constitutes the first stage in het Howest Foundation's cooperation project between Mekelle university and Howest. Here, Applied Health Science students, together with researchers from the Mekelle University, will support the development of educational materials to inform and empower young girls in their choice of contraception. They will elaborate a health policy through awareness-raising activities in two hospitals in the State of Tigray, in Northern Ethiopia.
More information on the project 'Family planning empowers young women in Ethiopia'.
This first emergency stage of the project can be implemented thanks to your donations and a gift of Innerwheel Midden-West.
Picture upper righ-hand corner: visit of Mrs. Fetien Abay, vice-rector of the Mekelle University
Picture on the left: Mrs.. Fetien Abay was Interim Rector and is now Vice Rector for Research and Social Engagement of the Mekelle University and fights for the rights of young girls in Ethiopia.